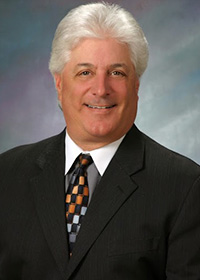 Mark Billes, RICP®
President

Retirement Investment Advisors Inc. is a firm that specializes in providing investment solutions custom tailored to the pre retiree and retiree Our philosophy is that we are not wealth builders, we are wealth protectors. Our mission to help people minimize risk and volatility and enhance opportunities for growth and income to help our clients live the retirement they have worked so hard for. Our goal is to not just help get you too retirement but to get them through retirement, making the most of the retirement experience along the way.
Mark Billes is the president and founder of Retirement Investment Advisors, Inc. Mark got into the financial services industry in 2002 after working in the music business for 20 years. Upon deciding to leave the music industry he began planning his own retirement. As he delved into planning, he was fascinated by the process, in and all its complexity. Mark realized his training and skills that he developed and as Tour Accountant and Business Manager for international recording artists were complimentary to the skills needed in Retirement and Income Planning. Mark then decided helping others clarify and simplify their own retirement planning would become his "Act II."
Through Retirement Investment Advisors, Inc. Mark is fulfilling his dream and helping those in or near retirement figure out how they can achieve their own goals. Retirement is a marathon not a sprint and it takes a lot of planning and execution to create the type of retirement you envision.
"If I treat people how I want to be treated — with honesty, integrity and respect — they will get what they are looking for with regard to helping protect and grow their nest eggs. When they get what they want, I get what I want: not just clients, but friends for life."
Mark has a B.B.A. from Western Michigan University. He also holds California insurance license No. 0D73605, has a California real estate license and has a Series 65. These allow him to focus on strategies that help his clients preserve and protect their nest eggs, while striving to grow them while balancing risk and volatility. Mark aims to help his clients understand the planning process in order to help increase their confidence and sense of empowerment in knowing their money is working efficiently, without unnecessary risk, and putting them in the best positions for success. He has been featured in multiple media outlets, including 1200 AM Money Radio.
Outside of work, Mark is extensively involved with his family and in his home community of Huntington Beach, California. He is active in his local Lions Club, and lives near the beach with his wife, Gini. The couple has three children and five grandchildren who live in Orange County, and one child who lives in New York City. Mark loves to spend time with and spoil his 5 grandchildren and enjoys taking in a round of golf or skiing when he gets the chance.
To schedule a time to discuss your financial future and the possible role of insurance in your financial strategy, contact us at Mark@retirementinvestmentadvisorsinc.com or call us at (951) 393-0030 today!